Country's smallest and cheapest electric car launched, know the price, driving range, features, and booking details
A new electric car Eas-E (EaS-E) has entered in Electric Car Segment and has been launched by Mumbai-based EV startup PMV Electric it is a 2 Seater Micro Electric Car. ) Is.
With the launch of the EaS-E Nano Electric Car, it has registered its name as the smallest and lowest-priced car in this segment. Now know the complete details of this electric car.
The company has launched PMV EAS-E with an initial price of Rs 4.79 lakh (ex-showroom), but this price has been fixed only for the initial 10,000 customers, which the company can further increase after 10,000 bookings.
PMV Electric EaS-E Booking Details
Customers booking electric cars EAS-E can book them by visiting the company's official website. The company has fixed a token amount of Rs 2,000 for its booking. According to the information received from the company, 6 thousand of bookings have been received for this car.
Smallest Electric Car in India
The PMV EAS E has registered its name as the smallest electric car in the country. The company has made this electric car 2,915 mm long, 1,157 mm wide, and 1,600 mm high, with a ground clearance of 170 mm. The wheelbase of this car is 2,087 mm. This is the country's smallest electric car two-seater in which a child can travel comfortably along with two people.
PMV Electric EaS-E Driving Range
Regarding the driving range of PMV Eas E, the company claims that once full charge, this car will give a driving range of 120 km to 200 km. The battery installed in this car gets fully charged in 4 hours when charged with normal charge and is giving 3 kW with this battery.
PMV Electric EaS-E Features
Talking about the features available in this micro electric car, PMV Electric has given features like a digital infotainment system, USB charging port for smartphone charging, keyless entry, AC, cruise control, seat belt reminder, and remote park assist.
Used CNG Car: Maruti WagonR with CNG kit can be found in 1 lakh, know the complete details of the deal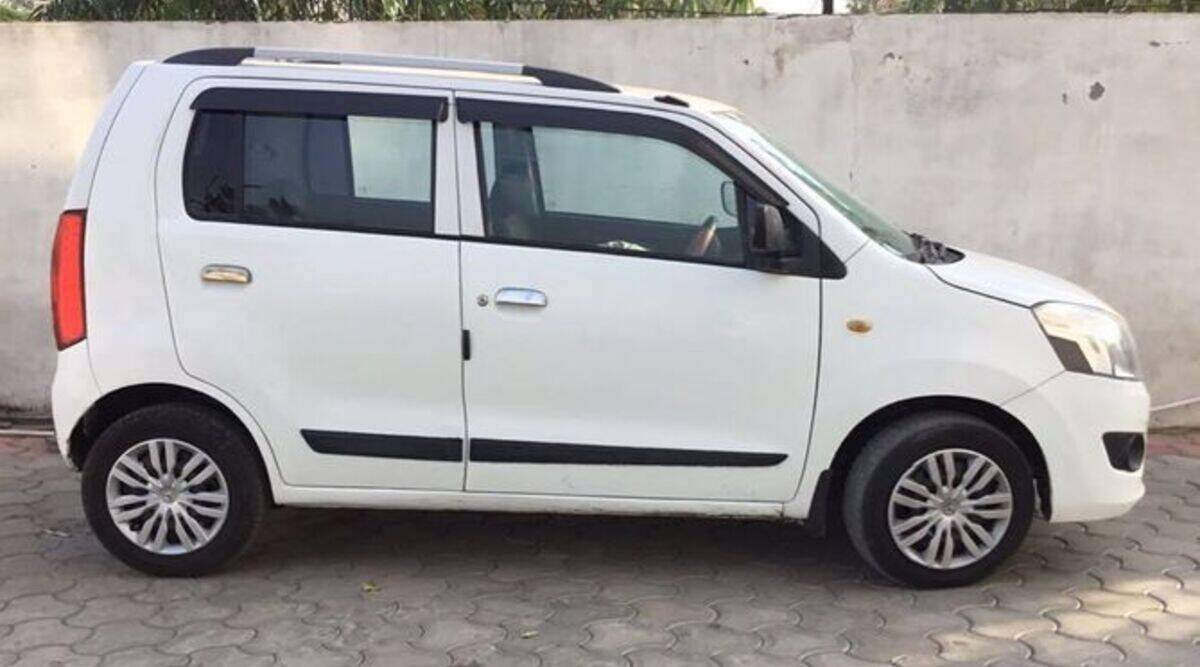 The demand for CNG cars has increased rapidly in India in recent times, considering that car manufacturers have started launching CNG variants of new cars in addition to their existing cars in the market.
At present, we are talking about Maruti Suzuki's popular hatchback Maruti WagonR CNG from the range of CNG cars present in the market, which is liked for its price as well as mileage.
If you buy Maruti WagonR CNG from the showroom, then for this you will have to spend from Rs 6.42 lakh to Rs 7.73 lakh. If you do not have this much budget, then without any hassle, here in 2 minutes, know the details of those 3 offers in which you can get this car in the budget of 1 to 2 lakh rupees.
The offers we are talking about here have been sourced from different websites dealing in second-hand vehicles, including websites like Maruti Suzuki True Value, OLX, and Droom.
The first offer on Second Hand Maruti WagonR CNG has been received from MARUTI SUZUKI TRUE VALUE website where a 2015 model with a CNG kit is listed for sale. The company has fixed a price of Rs 1.75 lakh for this car. On buying this car, three free services, six months engine warranty, and a financial plan will also be available from the company.
Today's second offer on Used Maruti WagonR CNG has come from the OLX website where a 2010 model with a Delhi number plate is listed for sale. Here the price of this car with CNG kit has been kept at Rs 1 lakh, but you will not get any financial plan or another plan with it.
Today's third and final offer on the Maruti WagonR CNG Second-Hand model is available on the CAR TRADE website. Here's a 2010 model of Maruti WagonR with a Haryana number plate listed that has been priced at Rs.1.40 Lakh. You will not get any financial plan or offer with the car.
Jansatta Advice- Before buying any second-hand car online, go to the location and check the condition, engine, and papers of that car properly, otherwise you may have to bear the loss if there is a shortage in the car after payment.
Internal link – callmyx